Antiques Roadshow. Part adventure, part history lesson, part treasure hunt: ANTIQUES ROADSHOW travels the country in search of America's hidden treasures.
Best Movie Posters of All Time. An offbeat list of great movie posters that doesn't pander to classic titles or weird graphics. The list's compiler is careful to include posters that not only carry a strong image, but also relate to the content of the film. Enough already with these fascinating posters of a bleeding skull that turns out to be for the Polish release of Funny Face.
Brian's Drive In Theater. The Ultimate B movie site. A vast and fact-filled exploration of everyone's secret cinematic pleasures. Be prepared to spend some time here.
Cannes Film Festival. The official site for the world's most important film festival, held every May in the south of France.
CineFemme. Cinefemme is an international forum designed to discuss and project images of women in film and media. They draw attention to specific women's film festivals within Europe and the USA and also feature information on women's filmmaking in Stockholm and film festivals. (Movie Reviewer Moira Sullivan.)
The Collector's Weekly. Collectors Weekly covers the broad field of collectibles by offering well-chosen links within each category. Hundreds of themes are covered, but one is not overwhelmed since the subdivisions are quite well organized.
Coolidge Corner Movie Theatre. One of Boston's major independent movie theaters. Site is information packed and has a great image of the theatre's famed Art Deco interior.
Dominique Besson posters. One of the leading French movie poster dealers with an amazing selection and catalog.
Film Festivals . The name of the site says it all. Extensive information on the ever-growing world of film festivals.
Film Score Monthly. Web site for the premiere publication on a major area of movie memorabilia collecting: the music soundtrack. Filled with information, opinions and the enthusiasm of true afficionados.
Films For Two. A fascinating review site with a unique perspective. We find it very useful.
Golden Age of Radio. A site devoted to vintage radio.
The Greatest Films. One of the web's most important sites. It contains an exhaustive and seemingly never-ending flow of information about the greatest films ever made, the Oscars (and a fascinating list of great films that not only didn't win Oscars — they weren't even nominated.) There are lists of movie quotes and lists of incorrect movie quotes. There are lists of lists and the detailed information on this site just tumbles out until you must go and get buckets to catch it all. Journey to it at your peril, because you lose many hours following the endless trails of facts and myths about your favorite film and their stars.
Hollywood Poster Frames. The premiere framing outfit of the movie poster hobby and business. Framers to the mega collectors, Hollywood studio sand Academy of Motion Picture Arts and Sciences among myriad others. The web page is an education in framing techniques and browsing it is never again having to say, "so what exactly is archival framing?"

The Internet Movie Data Base. The movie megasite. Credits for almost 200,000 movies, videos, and TV shows. This is the site the people in the movie industry use to retrieve information.
Larry Edmunds Bookshop. Larry Edmunds Bookshop: 60 years of selling movie books, cinema ephemera and posters. Tons of material have flowed through this Hollywood based shop, a temple to collectible film paper.
Learn About Movie Posters. The major net resource for information about movie posters. Site offers a vast amount of facts, images, links and vetted ads. New information is added daily and they also issue a handy newsletter. If you interested in movie posters as a dealer or collector, LAMP has to be at the top of your bookmarks.

Maine Antique Digest. The only truly independent trade paper dealing with antiques and collectibles.
Leonard Maltin's Web Site. An amazing site, full of information about old movies, all of it presented from Leonard Maltin's unique viewpoint. There's also a page that can be used to subscribe to Mr. Maltin's newsletter (Movie Crazy), which is a really good idea if you enjoy off- beat Hollywood history.

metacritic. A great site that rates 30 major film reviews on each release and then assigns a ranking. Good information on current films and a nice friendly tone.
The Movie Gurus. International group of film critics reviewing current movies and latest video releases. Nice use of poster images.
Movie Poster Award. The must go to site for images of all upcoming and current releases, plus an archive going back to the 80s. Site displays teaser version plus advances and the regular release version. It shows all posters in a series plus any variations. A great resource for poster collectors and dealers.
Petaluma on Film. Site has information and photos on the many films made in this north of San Francisco city. Among the movies highlighted: American Graffiti, Peggy Sue Got Married and Inventing The Abbotts.

Posterwire.com. Posterwire.com is a movie poster weblog. From images of the latest Hollywood one-sheets to vintage movie posters.
Quad Royal. A U.K. enthusiast's blog filled with warm and witty commentary plus a great selection of images. This blogger loves posters, especially post 1960 material and knows his stuff.
Rare Posters. Posters from World Wars I and II, travel and advertising posers: a site devoted to original commercial images from the past.
Rene Wanner's Poster Page. Exhaustive information source about all types of posters: travel, war, movie, etc. Massive number of links to organizations and people in the wide world of poster collecting.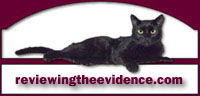 ReviewingTheEvidence.com. A site devoted to mystery novels and true crime.
Riverside Collectibles/Original Posters. Riverside Collectibles specializes in quality original posters, with an emphasis on Travel Posters.

Rue Morgue Magazine. A frightening "sight" and home to North America's premiere horror entertainment magazine.
Show Biz Awards Gold Derby. Amazing site filled with a vast amount of information about all the major movie, theater and TV awards. One can handicap upcoming awards or check who won what. There's a rolling ticker of awards news plus much more. This is the type of information source that could only exist on the www.
Upcoming Horror Films. Site features tons of information on all aspects of horror movies: current and future releases, new DVDs, industry news and more. A must bookmark site for fans of the genre.
What Vanity! A site featuring unusual plates contributors to the site see in their daily travels.